Cg Boost Secret Monkey Lab Challenge
This is the secret Lab cgboost.com challenge entry. There were several iterations of this Entry. I think the final was ok.
This was my first shot of I had in mind. Some vats of monkey heads. A robotic arm. Monitors.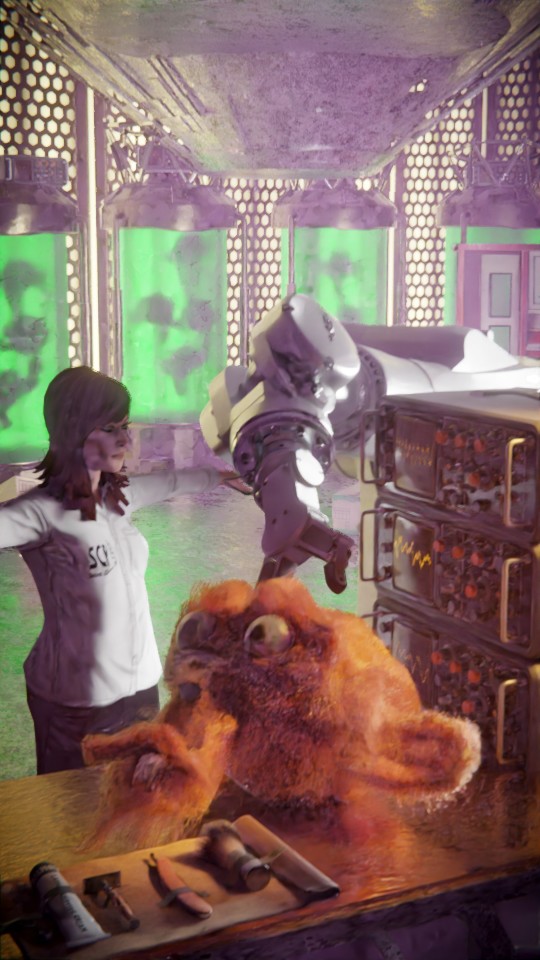 THen I had the idea to add in details like soup cups and boxes and things in a lab.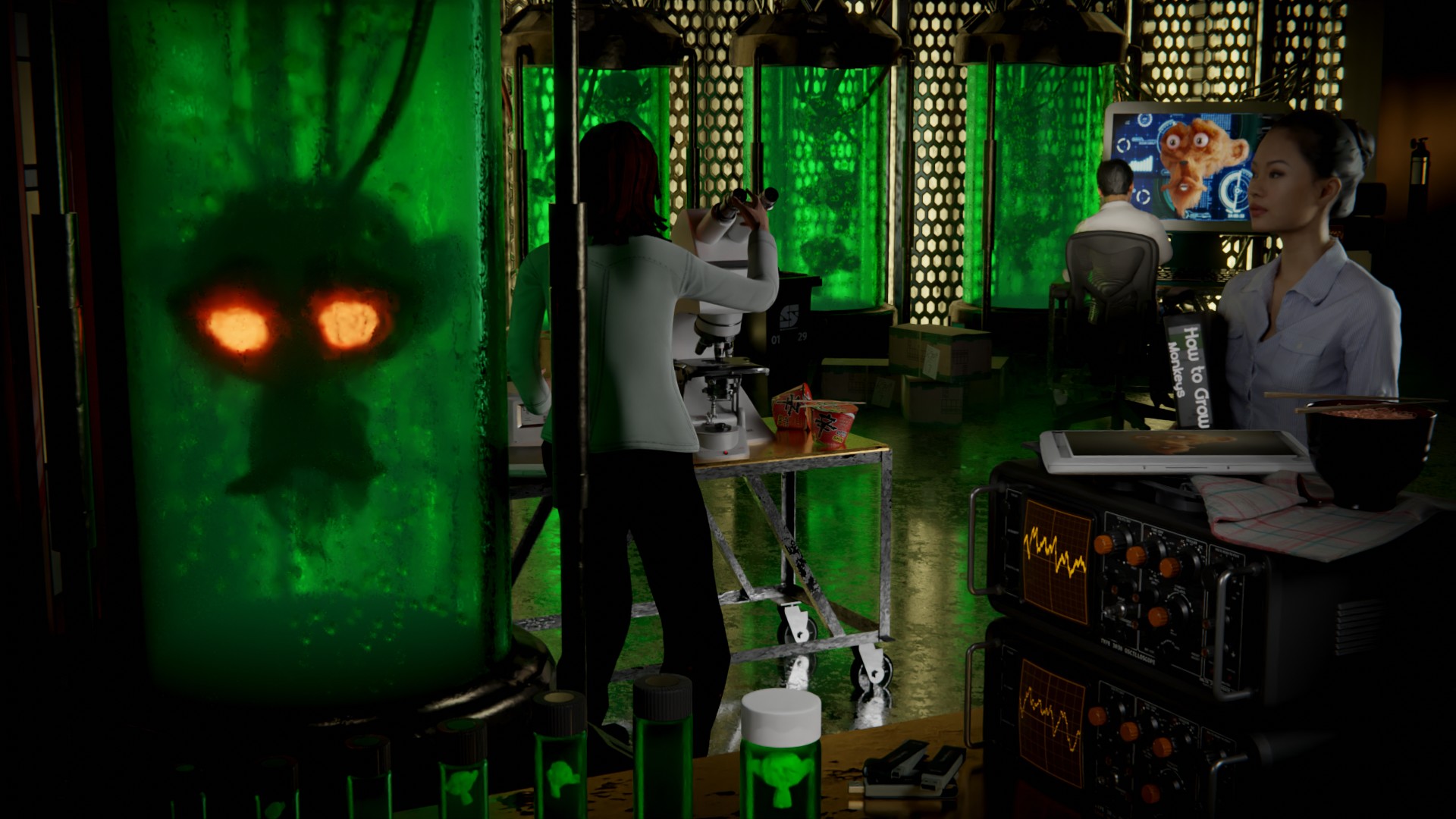 I wanted to have a sense of growth so I added different sized monkey heads to show the passage of time with the main monkey head with hair.
So adding some drapes and monitors made the lair more of a clinical environment.